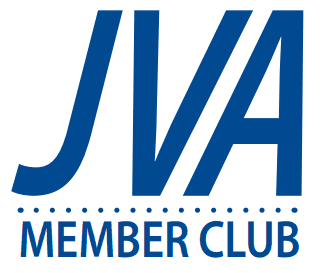 BC Youth Volleyball is formally registered as Beyond Competition Youth Volleyball; has just been selected as a Sponsor club for the Junior Volleyball Association (JVA); and hopes to offer kids the understanding and knowledge to be competitive in Volleyball... and Beyond.
Club member positions under BC Youth Volleyball will be open to ALL at tryouts.
We intend to form the highest level of competitive teams based on skill level, compete level, and coach-ability.
We hope to be able to be able to offer an appropriate level of competitive teams for all.
Teams with BC Youth Volleyball may take part in the NorthWest Power League (NWPL - which is run by the JVA), which could include clubs from British Columbia, Washington, and Oregon.
Tryouts for all teams will be held at the end of November for all teams. First competitions likely be held on January 5-6, 2019, so teams must be fully selected and training as quickly as possible.
All Tryout and program info will be posted on the BC Youth Volleyball Website found here: www.bcyouthvolleyball.ca
We have been selected as a SPONSORED JVA member club and will join the NWPL as the benefits to our clubs, coaches, and athletes, will include:
A league with a goal to provide High Quality competitive experiences for teams across the Northwest.

Competitions held in Quality Facilities

Certified officials at every match

An emphasis on Quality of Matches per day rather than quantity.

More liberal rules allowing for effective use of team personnel.
Stronger coaching resources allowing for greater development and support.
The ability to move players between teams if needed to justify ability, or roster requirements.
A format that guarantees that each match must be as competitive as possible.
An environment that promotes and supports Clubs, Teams, and Coaches to develop efficiently.
The Northwest Power League (NWPL) offers a unique competition format that will maximize quality competition while limiting the amount of time in the gym to 6 hours each day. This is the type of format used for National and International Competitions.
Two - Single day event formats, maximizing matches given the travel.

Quality Canadian & American competition.

12 sub unlimited (all ages)

Positional Substitutions allowing for a more diverse use of an entire team.

Liberos (all ages)

Liberos can serve.

Official Referees on every court, and for every match

Efficient and more cost effective team management.

Teams will typically be competing against similar competition level or better. As teams develop, they have the ability to move onto compete against more competitive teams allowing for a more equitable

  

competition environment.
BC Youth Volleyball will offer three different options for Club teams with the hope of allowing every athlete who tries out an opportunity to experience club volleyball at their skill and competition level.
We hope to be able to offer a position to every athlete who tries out.
If you have a child that wants to learn and play the sport of Volleyball.... We will have a program available for them.
---